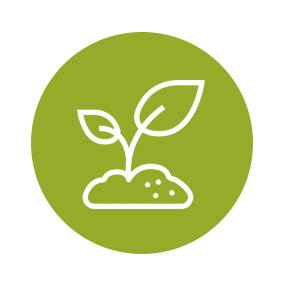 The material that a plant can grow in is called the "Growing Medium" and there is a wide variety ranging from man made (soilless), organic (natural) mediums and even air (aeroponics). Each grower has dozens of choices all providing the plants with unique benefits and challenges based on the chosen medium.
Growing mediums provide 3 main functions:
a. Supply roots with nutrients
b. Allow for maximum root growth
c. Physically supports the plant
TYPE OF GROWING MEDIUMS WE PROVIDE
~ Organic/Living soils + ammendments
~ Soil-less mixes
~ Perlite/Vermiculite
~ Peat and Potting Mixes
~ Coco Coir
~ Clay
~ Rockwool
~ Tons of Different Soil Amendments
We carry the following product lines and more!